Reverse Osmosis Systems
Osmosis is a naturally occurring eco-physical process consisting of the passage of water through a semi-permeable membrane.
The membrane is able to "reject" almost completely all dissolved minerals, organic substances, bacteria and viruses.
Pure "PERMEATED" water is produced continuously, while the "CONCENTRATED" waste is channelled to the discharge outlet without further treatment.
Our Reverse Osmosis plant systems are built on skids for both standard and bespoke versions; they are suitable for the desalination of seawater, brackish or tap water, covering all types of applications including drinking water, irrigation water and processing, industrial, pharmaceutical and hospital water.
Ho.Re.Ca. sector
Mechanical sector
Emulsified water production
Car wash sector
Solar energy sector
Photovoltaic panel washing
Agricultural sector
Irrigation with waters previously rich in salt or brackish waters
Process waters
Boiler waters
Energy saving by eliminating bleeding of boilers
Pharmaceutical sector
Production of ultra-pure water for the production of pharmaceuticals
Hospital sector
Production of ultra-pure water for sterilising surgical tools
Brackish water treatment
Sea water treatment
Water value limits of the water to be treated
pH
3-11
Free chlorine
< 0,1ppm
Iron
< 0,1 ppm
Maximum salt content
2000 ppm
Bacterial charge
none
TOC
< 10 mg/l
Max colloidal index
3
Minimum pressure
2 bar
SDI
< 3
The plant systems may be equipped with the following accessories:
Storage tank and osmotic water recovery unit

Electronic dispensing pump for dosing a specific anti-scale agent

Water softener

Clarifying filters
Chlorine removal filters

Demineralisation mixed bed finishing

Bacteria Removers UV rays
SEE THE CATEGORIES OF REVERSE OSMOSIS SYSTEMS
ROAD E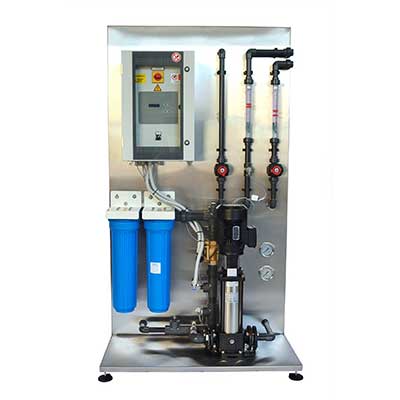 ROAD M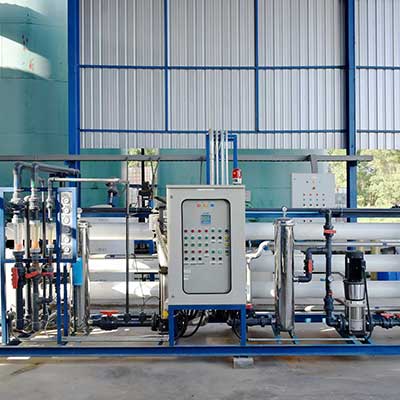 ROAD L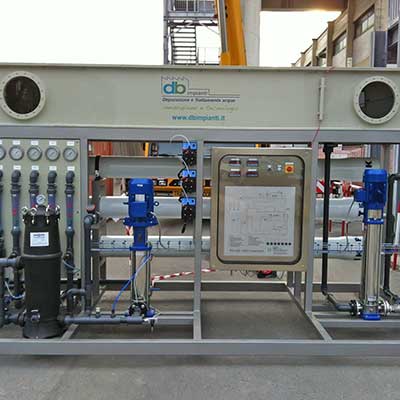 BI-ROAD